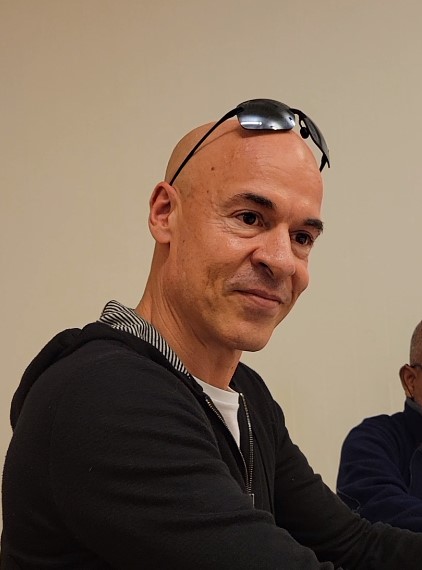 Psychotherapy Healing Space had the incredible opportunity to collaborate with the Law faculty at the Chinese University of Hong Kong throughout their 3-year Immigration and Detention Project.
While the psychological support was merely one piece in the larger project, it is perhaps one of the more important. Over the course of the 3 years, the project called in Psychotherapy Healing Space's Ms Corringham and Dina Chamberlain to provide training and therapy for their staff and the individuals being interviewed. The team expanded to include Mr Anderson who is an excellent therapist, trainer, and group leader.
During this time Ms Sin noticed that this was perhaps not enough support and noted an area of concern from her time working with volunteering groups. Ms Sin came up with the idea of a debriefing group, which transformed into a support system for those who have to handle vicarious trauma.
CUHK called on PHS to collaborate on a project aimed at bringing together an often-overlooked group of selfless supporters. The purpose of this initiative was to provide a platform for sharing experiences, fostering personal growth, and enhancing the skills of volunteers who tirelessly assist marginalized individuals lacking representation and support.
Our Psychosocial project lead, Ms Corringham helped to set up the group with Ms Sin (CUHK). However, while she remained the overall lead, Mr Anderson, who had proved himself to be a highly effective and empathetic therapist, took up the challenge of leading the group itself.
Spanning across ten months, with monthly sessions, mindfulness was at the core of the therapeutic and creative process that incorporated various art forms to delve into personal experiences. This encouraged reflective strategies for inner exploration. The primary objectives of these workshops were twofold: first to facilitate healing while developing resilience –by addressing the emotional toll of the selfless work, and secondly, to recognize and celebrate the often-unnoticed efforts of the compassionate individuals who spend their extra time helping others.
Mr Anderson took the group and turned it into a monthly meeting that had all participants eagerly awaiting the next session and those who couldn't join were genuinely sad that they were unable to. Between Mr Anderson and Anna from CIC, the group took on a life of its own and turned from being a support group into one that is trained and well-versed in mindfulness.
Congratulations on taking this group and creating a safe, inviting space!